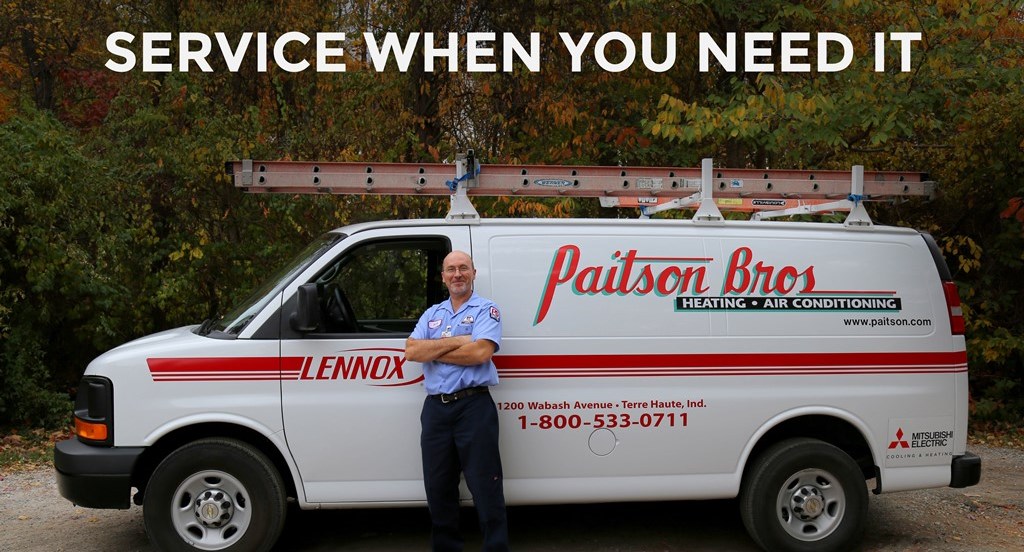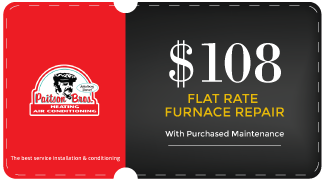 For Emergency
Service
Call Toll free
1-800-533-0711
Right Now!

Furnace problems try this first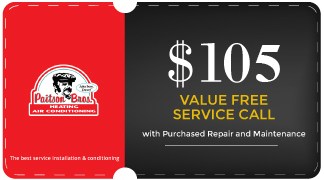 For Non Emergency
Service You Can
Schedule Online
Click Here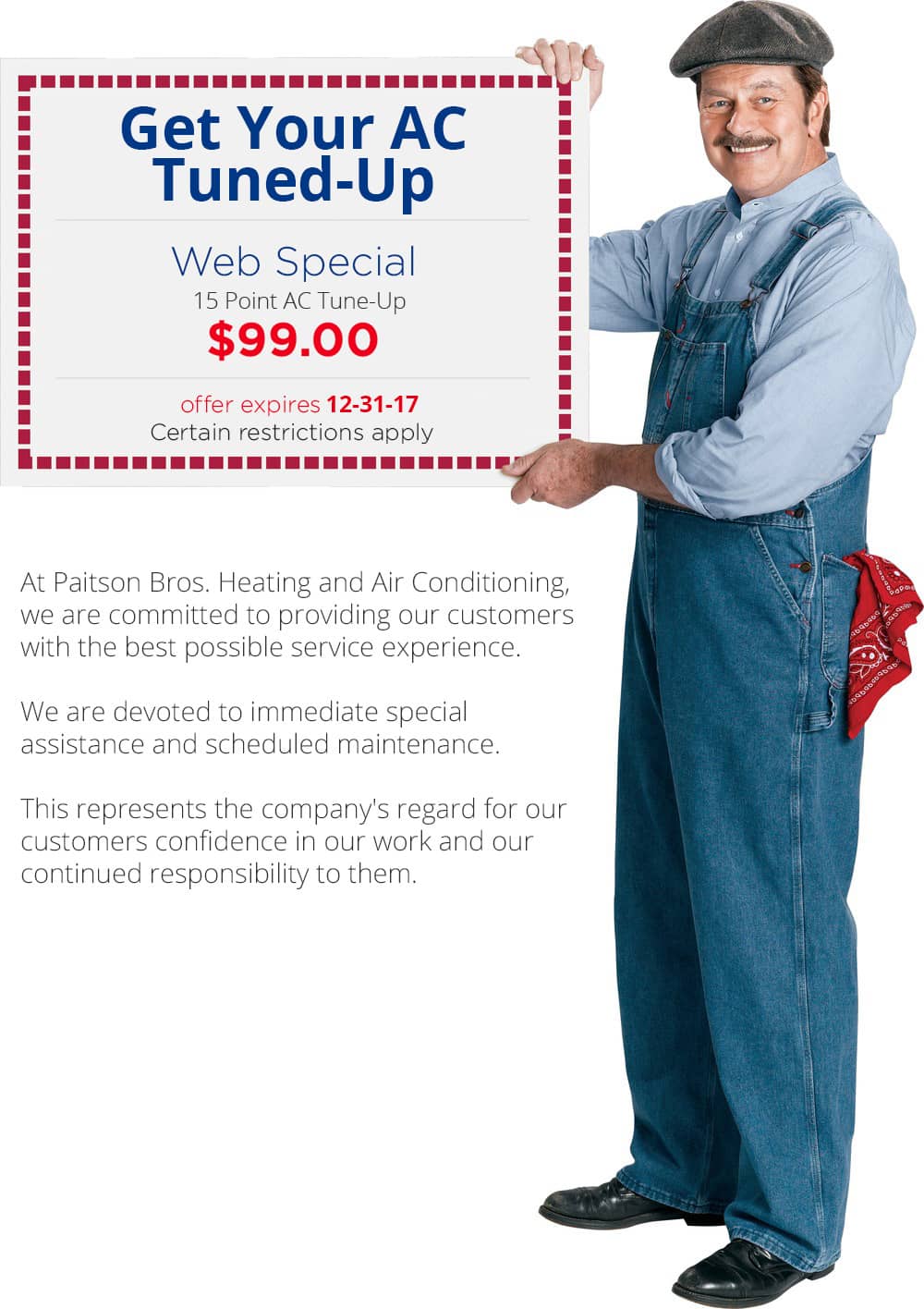 Here's what you'll get with a Paitson Bros. technician that you can't find anywhere else: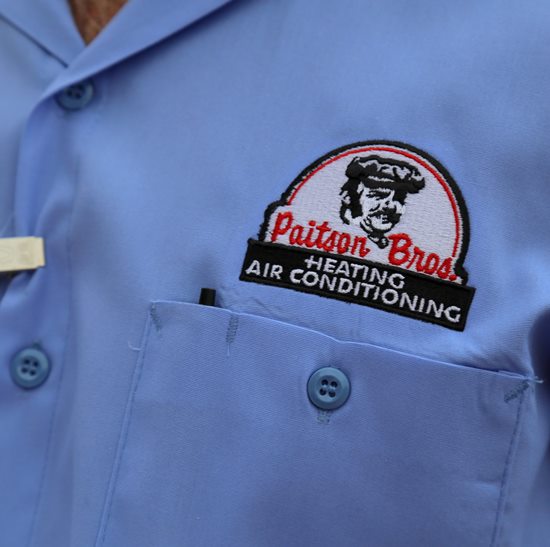 Professional
Paitson Bros. demands the highest level of professionalism in each facet of our company. From the back-office service staff that arranges your service appointment, to the new, clean, well-stocked truck that arrives in your driveway, to the uniformed, clean-cut, polished technician that rings your doorbell -- you'll KNOW you've made the choice to deal with a company that prioritizes service and professionalism above all else.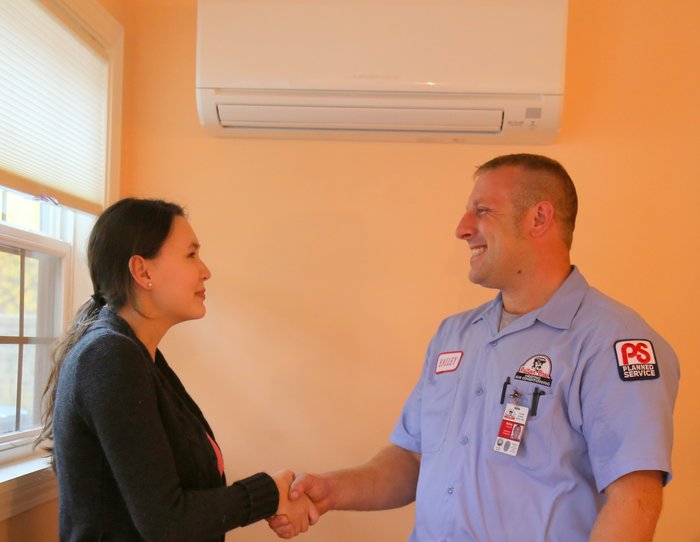 Fair and Honest
When you work with Paitson Bros., you'll know you are getting exactly what you've paid for. All of our repairs are priced using an exclusive flat-rate pricing system that uses a nationwide industry average to calculate repair times and parts costs. You can rest easy knowing our technicians will never take advantage of you and your patronage of our company by overcharging you for a repair. What's more, after the initial diagnostic of your problem, our technicians will stop and educate you on the required repair and secure your authorization before moving forward.

All of our staff have photo ID badges and wear uniforms. They have been background checked and drug screened and receive continued random drug tests to give you peace of mind when you allow a Paitson Pro in your home.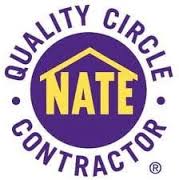 Our standards are high when it comes to being able to say you're a Paitson Pro. We are a NATE HVACR Quality Circle Contractor. NATE HVACR Quality Circle Contractors are the elite group of NATE contractors.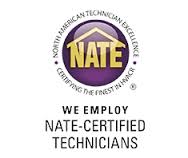 All of our HVAC technicians are NATE certified, many in more than one area. NATE-certified technicians have demonstrated their knowledge of today's increasingly sophisticated heating and cooling systems by passing a nationally recognized test developed and supported by all segments of the HVAC industry. Nationally, only about 1 in 5 technicians are NATE certified. 100% of our current technicians are certified; and new hires work towards a certification within 6 months of hire.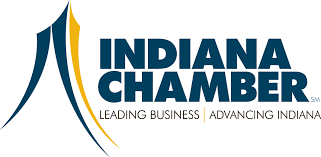 We are licensed and bonded and we belong to various organizations including The Indiana Chamber Of Commerce, Refrigeration & Service Engineers Society and the Indiana Heating & Cooling Association .
We back up our work with our no hassle guarantee. We'll make it right or you don't pay.
We provide 24 hour emergency service, 365 days a year for most brands of equipment and we have your computerized service history at the touch of a key. Whether you prefer a year round service agreement, seasonal maintenance or simply service on an as needed basis, we have a plan for you. Our PLANNED SERVICE agreements help our customers to avoid costly and timely breakdowns. No matter what type of system you have, we have a plan for you.

Interested in a Planned Service Maintenance Agreement? Click Here
Our experience at Paitson Bros. Heating and Air Conditioning confirms that maintaining your heating and air conditioning equipment on a regular basis is the best way to protect your investment, just like regular oil changes and tune-ups protect your car.