Automatic Whole Home Generators
Paitson Bros. believes automatic, dependable energy can bring peace of mind and help protect your most important investments. It's why we've worked to establish ourselves as a Generac PowerPro dealer. How would your home or business weather a major power outage? Find out how easy and cost effective a new generator installation can be.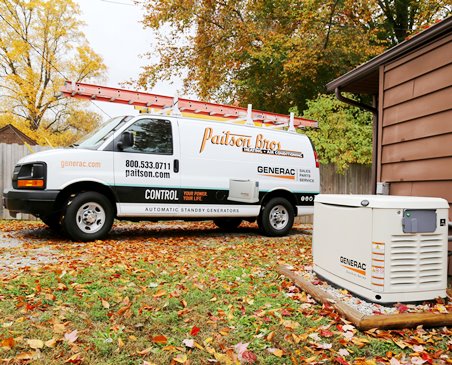 Paitson Bros. offers a Generac generator package you can't find anywhere else: all necessary installation equipment, a turn-key installation package which includes all necessary site prep, gas piping, electrical work, and a comprehensive warranty that goes above and beyond what Generac offers alone. And since we're the Wabash Valley's only authorized service dealer, you know you'll always be taken care of.